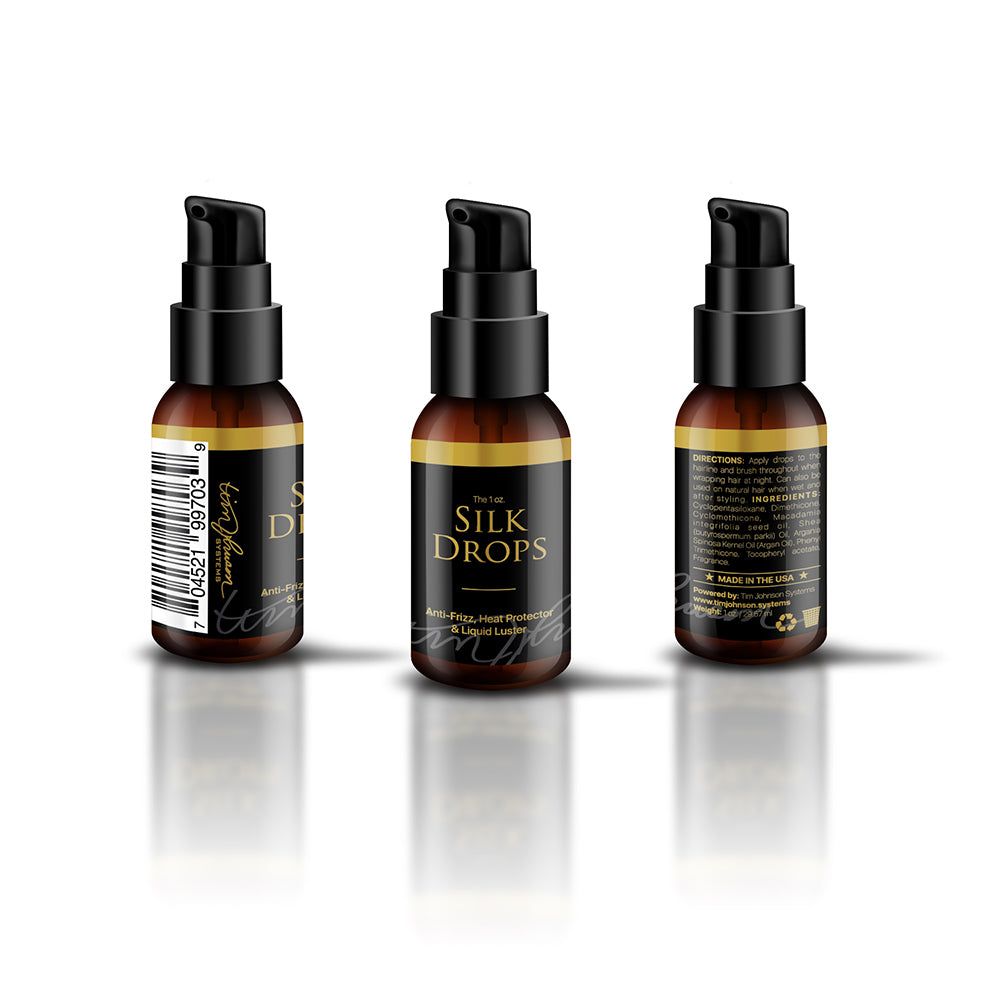 Protective Serum (Anti-Frizz, Heat Protectant & Liquid Luster)
2 oz. Bottle
Directions:
Apply drops to hairline and brush throughout when wrapping hair at night.
Usage:
Silk Drops Protective Serum (Anti-Frizz, Heat Protectant & Liquid Luster) is ideal for everyday defrizzing of your hair and to provide instant control and manageability. With Silk Drops, your hair will have a natural silkiness and shine and never feel greasy.
Benefits:
Natural antioxidants present in Argan oil strengthen the hair by repairing the damaged cellular hair membrane. The unique blend of Moroccan argan oil, Shea oil and Macadamia oil work together to protect and nourish every strand of your hair.